Mecca Bingo Winner scoops £396k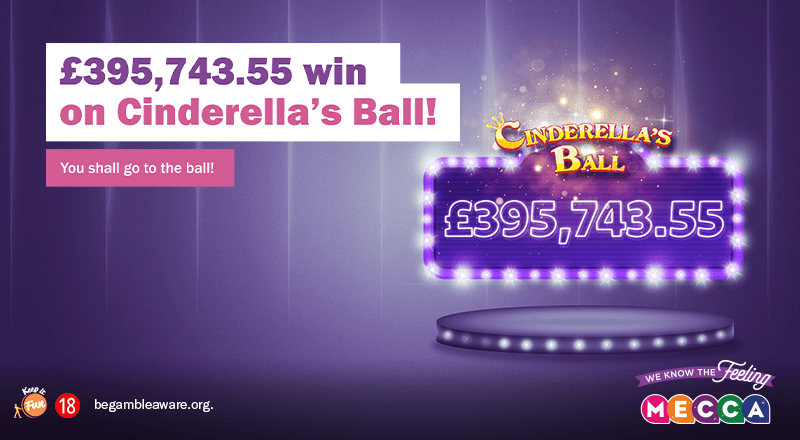 One of our lucky Meccabingo.com winners won a whopping £395,927.69 within their first month of being a member at Meccabingo.com.
The player, who has asked to remain anonymous, scooped the jackpot on the Cinderella's Ball slot, a magical game based on the popular fairytale with a Daily Jackpot feature.
The winner was totally amazed to take the jackpot amount so soon, after only joining us in October. She said: "I couldn't believe it when I realised I'd won, I was in total shock. You hear about others winning this kind of money in the news, but you never think it could happen to you".
"The win couldn't have come at a better time in the year, we've been wanting to go on a family trip to Disneyland for a while and now we can get it booked!"
In addition to taking their family to Disneyland to fulfil their dream of staying in the Disney hotel, the lucky winner also intends to pay off a car loan and is looking into a potential house move.
The Cinderella's Ball slot has already paid out £1,632,251.51 to 20 jackpot winners since it launched on site in April 2018.
We're absolutely delighted for our winner and their family and hope that they enjoy making wonderful memories together!
There are tonnes of thrilling jackpot slots at Meccabingo.com. Give one a spin and see if you could be the next one to get that Mecca Feeling!