Our Favourite Neighbour Networking Apps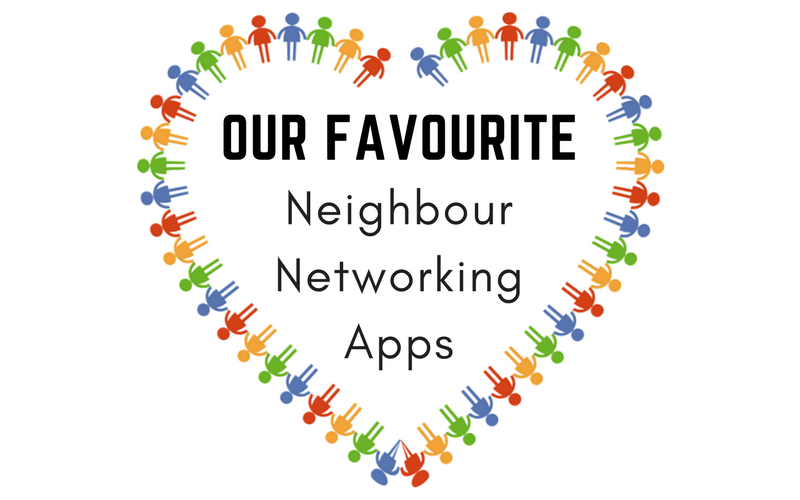 Do you love your local community? We do too! That's why we're pumped to celebrate May, not only for the blossoming springtime weather we can expect but also for one of our favourite awareness days of them all: Local and Community Month.
This event runs all throughout May and promotes community spirit, with everything from charity events to local performances happening all throughout the UK.
However, if you're yet to find a way to celebrate Local and Community Month, you needn't worry – there's an app for that. In fact, there are lots! Just take a look at some of the best neighbour networking apps you can download to your mobile and see how easy it is to chat with your neighbours.
Nextdoor
This innovative app is a little bit of Gumtree, Facebook Marketplace, and Neighbourhood Watch, all thrown into one. On here, neighbours discuss everything from wardrobes for sale, to plumber recommendations, crime in the area, community events, and more.
Most members of Nextdoor get started by receiving a URL and invitation code through the post (Nextdoor send these codes out electronically). Once your invitation code is activated, you're part of Nextdoor – it's as simple as that! So go on, pop the kettle on and boil a brew – you'll be nattering with the neighbours in no time.
Foursquare City Guide
Imagine if you could browse every TripAdvisor food review on a Google Map. That is Foursquare City Guide.
This exciting platform is essential for city adventurers looking to discover new restaurants and bustling bars in their area. Taking reviews from other members in the area, users are presented with a ranked list of best places to eat.
On the app, you'll also find top tips such as exclusive off-the-menu items and local Wi-Fi passwords. With over 75 million short trips to sift through, you'll never struggle for places to eat again.
Meetup
Are you eager to find like-minded people in your area? Meetup brings together all networks of people, from fitness fanatics, to art enthusiasts to restaurant connoisseurs. The app offers loads of great social activities to you to try; for example, you can sign up to local book clubs, join a monthly pub crawl or weekly five-a-side team – there are even social groups especially for shy people.
Once you sign up, your feed is filled with opportunities to explore your city, build your career and get creative. Meetup only connects members with common interests, so you're just seconds away from meeting people that share your passion. It's the Match.com of friendships!
Meet My Dog
With Meet My Dog, you won't be left chasing your tail. A must-have for any animal-lover, Meet My Dog shows where other dogs are in your area so you can set up doggie dates for you and your pup. Chat and share pics with other owners, check in at the park and find a pal to play fetch with – the possibilities are endless. Just fill in your pooch's profile with all their puppy loves, pet hates and instantly connect with others.
Nearify
Music maestros – take note. Nearify keeps users up to date on the latest gigs and festivals taking place near you so you can secure yourself on the guest list with no bother.
What's more, Nearify learns your tastes the more you use the app, sending friendly reminders about local events to tickle your taste buds. You'll also never be without a concert-buddy again, as Nearify connects you with fellow gig-goers – ideal!
Which app will you be downloading this Local and Community Month? Can you think of any we've missed? Let us know in the comments, below.