Office Party Dancefloor Disasters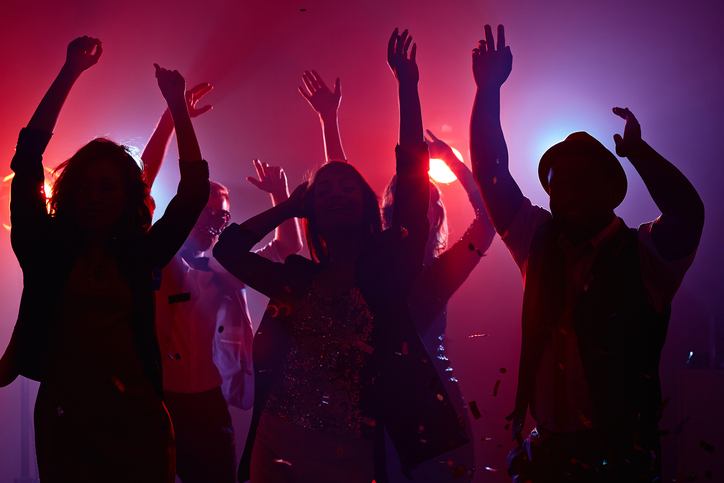 37 per cent of Brits will wake up embarrassed after the Christmas party because of their dodgy dancing.
Half of us wish we were better dancers and 14 per cent consider taking lessons ahead of the festive party season.
Once the party begins, a Peter Crouch-inspired robot is the move Brits are most likely to perform for their colleagues.
Dancefloor disasters are set to leave millions of Brits with that morning after the night before feeling this Christmas party season, with 37 per cent saying that they'll wake up embarrassed by their moves, according to our survey.
In fact, such is the UK's fear of throwing the wrong shapes at the work Christmas party, seven per cent of employees won't attend the bash at all to avoid dancing in public.
It might be expected that the younger generation would be less abashed about their dancefloor antics, but young people are most likely to be mortified by their moves. 14 per cent of those aged 16-24 leave the party feeling their moves weren't up to scratch and might end up on social media.
Our survey found that many of the UK's workers don't enjoy the festive fun, with 34 per cent of those quizzed stating that they dread the office Christmas party.
Office romances also play their part in party gaffes; 27 per cent think dancing with someone they shouldn't be seen with will be the reason they wake up with worries about the night before. Surprisingly, 42 per cent of HR professionals will regret dancing with someone they shouldn't and half will get too drunk. After the Black Friday and Cyber Monday madness, retail workers will be kicking it loose as one in five will be heading to more than one party and three quarters will drink to excess, but only 6 per cent will feel bad for dancing with their boss.
Unsurprisingly thanks to the embarrassment it can cause, half of Brits wish they were better dancers. Fourteen per cent of Brits have actually considered taking dance lessons ahead of the party season, so keen is the nation to add some Strictly Come Dancing sparkle to the occasion.
The survey showed that on average it takes five drinks for us Brits to feel confident on the dancefloor. Once this confidence is there, 'the robot' is the nation's favourite dance move, with nine per cent of those surveyed bringing out this Peter Crouch-inspired routine. UK dancers are also likely to channel their inner Louise Redknapp or Danny Mac, with 30 per cent attempting to perform Strictly-style moves.
Our spokesperson Caroline Webb said: "There's no worse feeling than waking up the morning after a party with worries about what went on at the office party – particularly on the dance floor.
"Despite our embarrassment, it seems that the nation is a team of wannabe dancers and that the key to getting that festive feeling is to successfully throw some Strictly-style shapes. We hope that the UK will put its worries to one side and hit the dancefloor with confidence, as having fun with family, friends and colleagues is one way to have a very merry Christmas."