Our Favourite Instagram Trends of 2017 & 2018 (So Far!)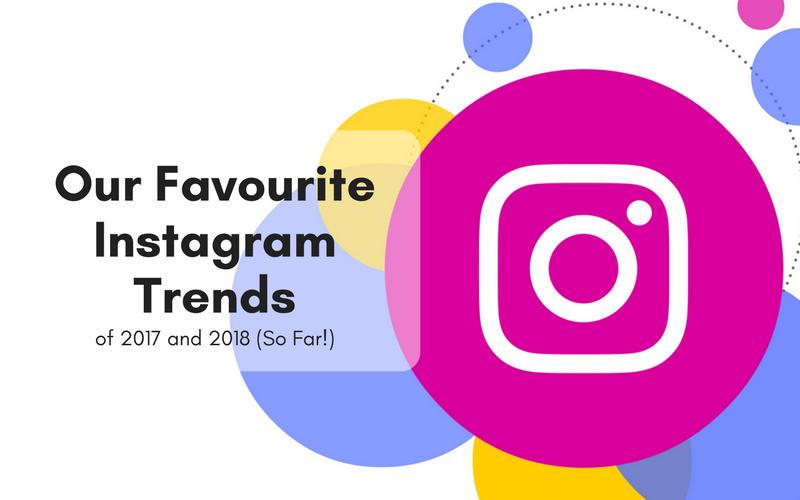 Instagram is the place to be in the world of social snapping. Whether you're adding the newest filter to your office lunch or basking in Boomerangs during a girl's night out, Instagram is the place to make your photos look fabulous.
But it's not just filters and Boomerangs which make Instagram one of our favourite social channels. Oh no, this labyrinthine photo gallery of polished poses is ever evolving; changing its functionality and filters to suit new trends. One of these is the "Unicorn" trend.
Believed to derive from Greek mythology, unicorns have become the "it" mythical being on the block in recent years. Amassing more than 5.9 million posts during 2017, and still turning on the charm today, this is an Insta trend which shows no signs of abating.
So, to celebrate Unicorn Day this Monday, and to acknowledge all the great Insta trends of years gone by, we've listed our favourites, below. Spoiler alert: expect lots of sparkles.
Rainbows
Rainbows ruled 2017's Instagram feeds. Not only was there the rainbow filter installed on the app, but there was rainbow hair, rainbow sprinkled toast, rainbow bagels – even rainbow grilled cheese! You name it, it was snapped in kaleidoscopic colours last year.
Why we love it: Because Mecca's iconic pink and purple colours are included, of course!
Slime
Okay, this one might not be quite as glamorous as magical unicorns, but slime really did have its moment during the summer of 2017. In fact, it was such a movement that it became Google's most highly searched term of that year! 
So, what was it about slime which made it so Insta-worthy? Was it the colours, the sparkles, the softness of the goop? The answer, it seems, is all of the above!  According to biopharmachists, the slime's malleable material offers a soothing quality, akin to a crested wave lapping a shore. Who knew slime could be so beautiful?! 
Why we love it: SO MUCH GOOP.
Mermaid thighs
Late in 2017, Instagram said goodbye to the stick-thin "thigh gap" trend and welcomed in its successor: the mermaid thigh. This is a trend which champions curvy womanly frames, positively highlighting the way legs naturally come together. Personally, we hope this is a trend which triumphs during 2018, too!
Why we love it: Anything that puts us one step closer to being a mermaid, we're in.
Sparkles
Around October last year, you may have noticed an influx of glitter scattered across your feed. Well, you'll be pleased to know you don't need to pay a visit to the optician's – this was the KiraKira sparkle app which took the social world by storm.
Highlighting all your favourite snaps with pretty twinkles, the app paved the way for some of Insta's biggest beauty trends, including sparkle eyelashes, glitter balm and disco lashes.
Why we love it: Sparkles > Everything else. Duh!

Which was your all-time favourite Instagram trend? Have we missed any? Tell us in the comments, below!