Rapping Bingo Caller Aims For Christmas No 1
It's a big month for rapper BingooBenj, who's making a bid for Christmas number one with the release of his debut single, B!ngo! this week (11 November).
Accompanied by a video shot at Mecca Bingo's club in Camden, the song could be in the running for Christmas number one, a spot which has been dominated in recent years by social media star and vlogger, LadBaby.
When he's not making music, the 30-year-old rapper is better known as bingo caller Benj Maycock, and the timing of the track's release coincides with the highlight of the bingo industry calendar – the National Bingo Game Caller of the Year – where Benj will be representing Mecca.
Benj, who is a bingo caller at Mecca Bingo in Wednesbury Cross, had been working as a refuse collector for Birmingham City Council, when he saw a job advertisement for a 'show host' for Mecca and leapt at the chance to flex his performance skills. A former student of Access Creative College, where he studied the same course as singer songwriter, Ed Sheeran, Benj has toured with top artists including James Arthur and has performed in iconic venues such as the O2 in London and the Royal Albert Hall.
BingooBenj wrote his track 'B!ngo!' after being inspired by bingo halls and people's love of playing. He loves challenging perceptions of the game, and it proved an instant hit with Mecca customers after he started rapping the song in the very club where it was first penned. Lyrics from the song include, 'two phat ladies dress in pink like flamingo' inspired by the bingo call for '88'!
On hearing his talent in club, colleagues encouraged Benj to enter Mecca's search for a star to represent the company at the industry-wide National Bingo Game Caller of the Year. Having beaten over 50 rivals with his mic skills, Benj bagged the opportunity to be Mecca's ambassador, and Mecca's backing to release the track.
When asked about the song release and upcoming contest, Benj Maycock commented: "I can't wait to release my debut single, B!ngo!, on 11th November and for everyone to hear it for the first time.
"Music is my passion. My Dad is a gospel singer so it's in my blood, and engaging with people is something I love doing. My role at Mecca Bingo allows me to do both, and thanks to my job, entering a work competition has given me the opportunity to bring to life a personal project that I've been working on for a long time. To win the National Bingo Game Caller of the Year will be fantastic, but to realise my dream and spread the Bingo word this Christmas will be amazing."
The National Bingo Game Caller of the Year competition, organised by The National Bingo Game Association will take place on 13th November in Wigan, where representatives from bingo brands across the UK will go head-to-head, for the ultimate accolade of being named industry champion.
BingooBenj's track B!ngo! is available to download from 11th November on Spotify, Apple Music and all streaming services – remember to add it to a playlist!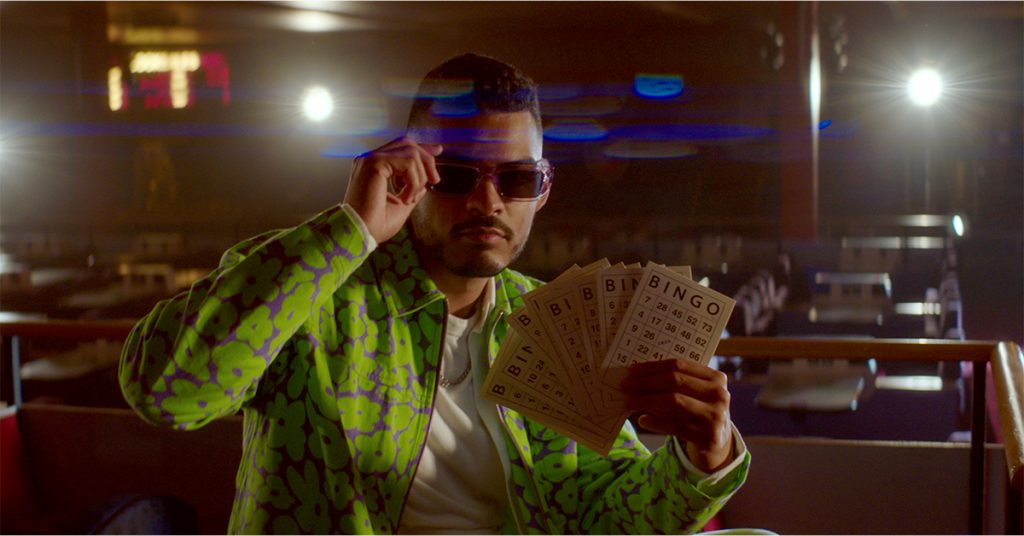 and don't forget to check out BingooBenj's social channels here and here.
---