Is Your Region The Most Frienvious?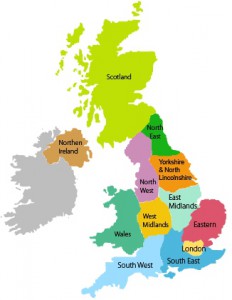 Frienvy – the feeling of want or need for something or someone that a friend might have – can have an upside. With over 65% of Brits admitting frienvy has spurred them on in life, 28% of Londoners reveal that frienvy has encouraged them to lose weight whilst almost a quarter of those in Scotland (22%) and the South West (21%) admit it has pushed them to work harder.
We spoke to more than 2,000 people and discovered that the people of Yorkshire are the most frienvious, after revealing they feel frienvy all the time. While the Scots, those in the Midlands and those in the South West and South East of England, are the least frienvious, stating they only feel frienvy once a year.
On average, we are frienvious of three of our friends overall, with Londoners revealing they frienvy their mates salary and attractiveness most. Agreeing with Londoners, those in the Midlands and South East admit to frienvying their friend's salary, compared to those in Scotland and the South West who are most frienvious of their friend's job.
Whilst spurring Brits to have a more positive outlook, it appears frienvy also encourages people to copy their friends. However, it's a North/South divide, as almost half of people in London admit to copying their friends; compared to 65% of people in the North West and East who say they've never copied a mate. When revealing what it was they had copied, the majority of the UK admitted to copying a friends clothing, choice of restaurant or humour. Whilst those in the South West however, admit to copying their friend's music taste whilst almost one in ten Londoners admit to copying their friend's choice in partner.
With social media now playing a regular part in our daily lives, it is no wonder that 62% of us look to Facebook and Twitter to see what our frienvied friends have been up to, with those in London and Yorkshire checking on their friends daily. Those in the North East, South East and Scotland however are more discreet about their frienvy and say they never check up on their frienvied friends on social media.
When asked what qualities Brits most look for in a friend, it was revealed attractiveness was a trait Londoners and the people of Yorkshire still look for, whilst those in the North East and West think the most important trait is being a good listener/supportive friend.
Now we want to know about your friends. Tell us about your brilliant friendships and go could win a fab night out at Mecca and a fantastic experience for you and your best friend – http://bit.ly/ZrnnHd.