7 Tips for an adult's sleepover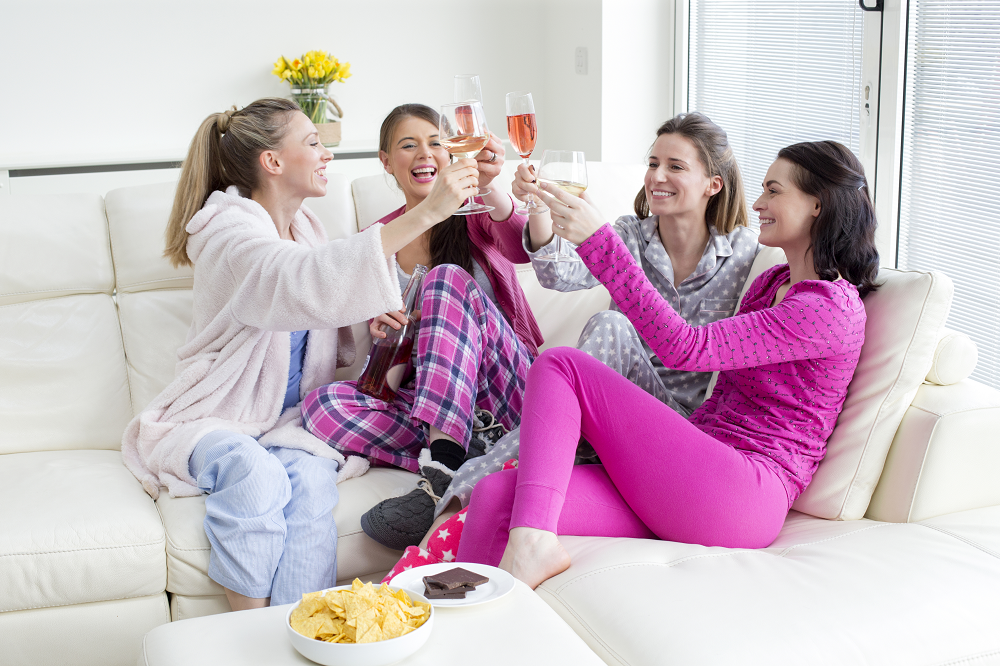 Got the house to yourself? Looking to spend quality time with the girls? Grown up slumber parties can be just as fun as they were in school! Here are our favourite ideas for reliving your teenage years and the best things to do on a sleepover.
Shop for midnight snacks with your friends
Go to the shop with your pals and fill your baskets with all the treats you always wanted as a kid but were never allowed! From too many bars of chocolate to bags of posh crisps, a shopping trip with your friends can be the best way to start your sleepover. Grab a couple of bottles of fizz if you fancy – you are a grown up now after all!
Give each other school days make overs
Dig out your old photos and give each other a makeover in the style that was fashionable when you were at school. From covering yourself in body glitter to applying electric blue eyeshadow up to your eyebrows, there's lots of fun you can have!
Make a shared throwback playlist
Making a shared playlist is a great way to come back to the fun night in you've had together whenever it takes your fancy. Create a shared playlist on Spotify or YouTube that you can all access. Can you remember what was playing at your first school disco?
Get in your pyjamas really early
There's just something that feels really decadent about sipping prosecco in your jimmies! Plus, nobody wants to hang out at a sleepover wearing tight jeans. Ban trousers from 8pm and make sure everyone is comfy. After all, you've got a lot of snacks to get through and you don't want anything digging in to your tummy!
Stream super cheesy chick flicks
If you've got a partner that only ever wants to watch action films, having a sleepover with the girls is the perfect opportunity to watch the films you've been trying to sneak into your Friday night film sesh for ages. From Mean Girls to The Sweetest Thing, have a proper LOL with your gang.
Have a games hour
To keep the fun flowing, plan an hour of sleepover games that everyone can get involved with. Twister and Pie Face aren't just for kids! You'll be amazed at how much more appealing these types of games are when you've had a glass of vino. Make sure you and your buddies all have the Mecca Bingo app too. You can play bingo together in the same rooms, or you could get tickets for different games and see where lady luck strikes first.
Share secrets and tell your most embarrassing stories
There's no doubt about it, when a group of girls gets together, real talk reaches level 10! Sharing secrets is a great way to bond and us girls just love revelling in each other's stories. To encourage your shy friends to open up, offer a prize for the most embarrassing story. It could be a bottle of wine or a box of Maltesers – anything to get them to spill!