Tips for a good first date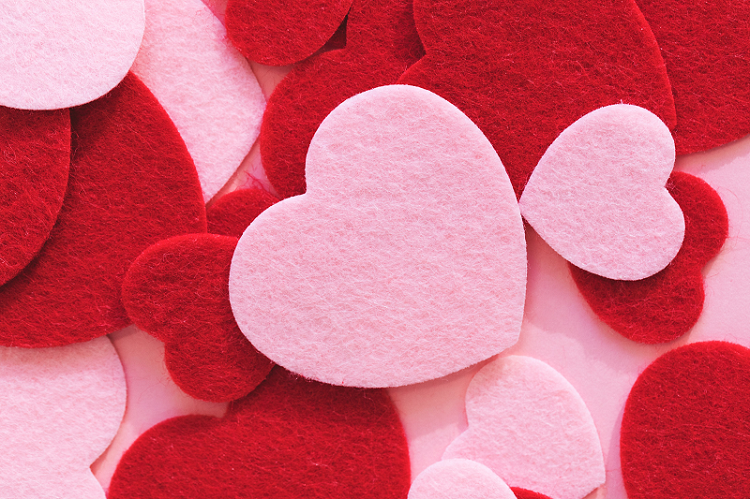 You've spent the last few weeks swiping left but suddenly you have a match and find yourself getting ready for a first date – in real life! From choosing the location to picking your outfit, preparing to meet a potential bf can be nerve-wracking. Here are our top tips to make your first date a memorable one for all the right reasons!
Pick the right location
While dinner and a movie seems like the done thing, it's actually not the best set up for a good first date. Choose somewhere like a bar or coffee shop then if you don't click right away, you don't have to sit through a full meal! Cinema dates aren't great because you can't talk to each other and first dates are all about working out if there's real chemistry between you.
Better to be overdressed than underdressed
Wondering what to wear on a first date? Choosing your outfit can be one of the most stressful parts of dating. Unless you're doing a fun activity like paintballing or rock-climbing, it's better to go too smart than overly casual. First impressions count – and you don't want to look like you haven't tried.
Tricks to keep the conversation flowing
If you want to have a good first date, keeping the conversation flowing is crucial. The other person is likely just as nervous as you, so keep these questions up your sleeve to avoid any awkward silences.
What's your favourite childhood memory?
If you could meet anyone in the world – dead or alive – who would it be?
What would you do if you won a huge amount of money?
If you could have any superpower, what would it be and why?
What is something you have tried but will never do again?
We've also got a handy chat randomiser that gives you fun ideas of what to talk about. Give it a go!
Be yourself
When you want to impress someone, it can be tempting to exaggerate things. For example, have you got a 'posher' telephone voice? We're totally guilty of that!
It can be hard to relax on a first date, but it's really important to be yourself. If you tell any white lies, chances are you'll get found out if your date becomes your partner. If you've come dressed in clothes you aren't comfortable in, or order fancy drinks you don't really like, you won't be able to relax, and the date might not go as well as it could. Be yourself – you're wonderful!
Be on time for your date
Being punctual isn't just about not wasting someone else's time, it's about first impressions. You don't want your first face to face conversation to be an apology, so leave plenty of time for travel. Make sure you allow for train or bus delays, or heavy traffic if you're driving or getting a taxi. If you get there super early, you can always relax with a quick drink before your date arrives.
Fun places to go on a first date
Ditch the traditional locations and choose a unique first date place. From indoor skydiving to a quirky museum, we've got plenty of ideas in our Unusual Places to Take a Loved One blog. Doing something unique instantly gives you something to talk about and helps to break the ice much quicker. What about heading over to your local Mecca Bingo club? You can have a drink and a chat at the bar before the session starts then see where the night takes you after the balls have been called!
If your date is going badly
If your date turns out to be more boring than Roy Cropper painted beige standing in a lawnmower museum, it's a good idea to have a get out plan! Ask a friend to call you about 45 minutes into your date. If things are going well, you can let them know. If things are going badly, you can say that you need to leave because your neighbour has called to say that your burglar alarm is going off…
Dos and Don'ts for a first date
DO
Smile and make eye contact
Wear something you are comfortable in
Let a friend know where you are going
Ask your date questions and look interested
Bring money and be prepared to pay for yourself
DON'T
Eat garlic the night before your date
Wear un-ironed clothes
Talk about your ex
Get too drunk
Take a friend!
If you're delving into the world of dating, we wish you all the best. If it doesn't work out this time, just remember that there are plenty more bingo balls in the machine!