Top Bingo Strategies: How to win at bingo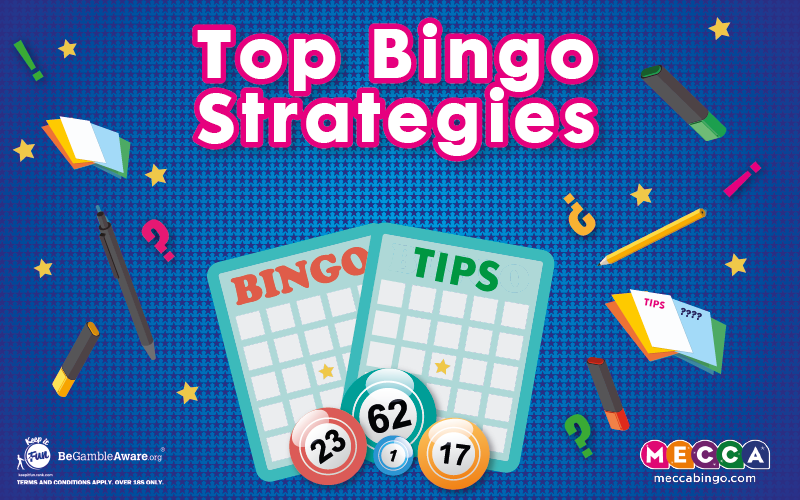 You might see winners' names popping up on screen and wonder how they do it. Did they get that line win because they have a brilliant bingo strategy, or did they bag that full house because their lucky pants worked their magic? Honestly – it's neither! Bingo is a game of pure chance but if you want to have the best shot at winning, have a look at our bingo tips.
Buy the maximum amount of tickets
The more bingo tickets you have for a game, the higher your chances are of winning.
If there are 50 players with 10 tickets each, that's a total of 500 cards. If you buy 10 more tickets, there are 510 tickets in the game. This means that you have 20 chances out of 510 to win the game, while the other players only have 10 chances out of 510. While the maths can work in your favour, there's no guarantee that you will win the game. As you don't know how many tickets the other players have bought, it's always best to buy as many as your budget allows per game to give you the best chances.
Where you can, always get the maximum number available. There are tonnes of 1p bingo games throughout the day where you can get max tickets for just over £1. Don't worry about keeping track of all the tickets and dabbing every number – our clever system does that for you. You won't miss a single call, even if your internet connection drops out!
If you prefer to play where everyone has an equal chance, Best Odds Bingo levels the playing field. Each BOB player has just 10 tickets and there are never more than 25 people in each game. Give it a go!
Play early or late for the least competition
Early morning and late-night bingo games tend to have fewer players. The fewer competitors there are, the more chances you have to win – it's as simple as that! Try logging in at different times throughout the day and taking note of player numbers to find the quieter rooms. While there can be bigger prizes on offer during peak hours, there are usually lots more people playing for them. While it's great fun playing to try and win a sizeable prize, the odds are much more in your favour in less busy rooms with smaller cash prizes.
Enjoy bingo bonuses
If you've been lucky enough to bag a bingo bonus, make sure that you use it before it expires. You can use your bonus funds to buy tickets for any of our bingo games and it's a great way to keep playing without making a deposit.
Take advantage of bingo promotions
We run regular bingo promotions where you can earn free bingo tickets, bonuses and more. From great value games to enhanced prizes during certain times of the day, there's always a fun and exciting way to win more with Mecca!
Keep an eye on your inbox too – we keep members up to date with the latest offers and have been known to drop a few surprises in!
Play more bingo, win more bingo!
A lot of 'luck' comes down to the law of averages. The more you play, the more chances you have to win. Don't be disheartened if your numbers don't come up straight away. A lot of the fun of playing bingo online lies in the community, so chat to your fellow members, try out the mini games and vary the rooms you play in to find your fave.
If you're a newbie or are looking for more info on how the game of bingo is played, check out our how to play bingo blog.