Top of the Slots: Free Spins with Mystery Express

Free Spins with Mystery Express
If you've been wondering what game is gonna be Top of the Slots this week, the mystery is finally over. Full steam ahead for Mystery Express.
We're back again with our latest slot selection and an amazing offer sure to send you wild. You can get up to 25 free spins for Rainbow Jacket Power Lines when you get on board Mystery Express this week.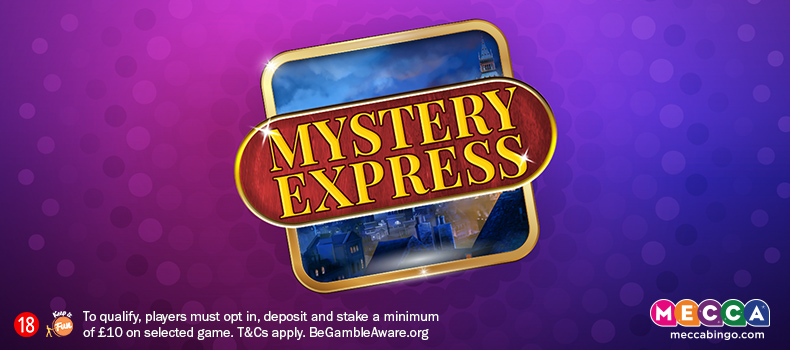 A Victorian murder mystery with glorious graphics providing the backdrop, your journey starts in London and continues through many more major European cities, as you flitter through features and make a dash for cash.
Build up your Travel Experience points to boost potential payouts, trigger the Bon Voyage Bonus and arrive at your final destination of fortune on this fantastic 5-reel, 30-payline slot. All aboard.
Here's how the offer works:
Deposit and play £10 = 5 free spins
Deposit and play £25 = 10 free spins
Deposit and play £50 = 25 free spins
Destination: free spins.