Top tips for the perfect bbq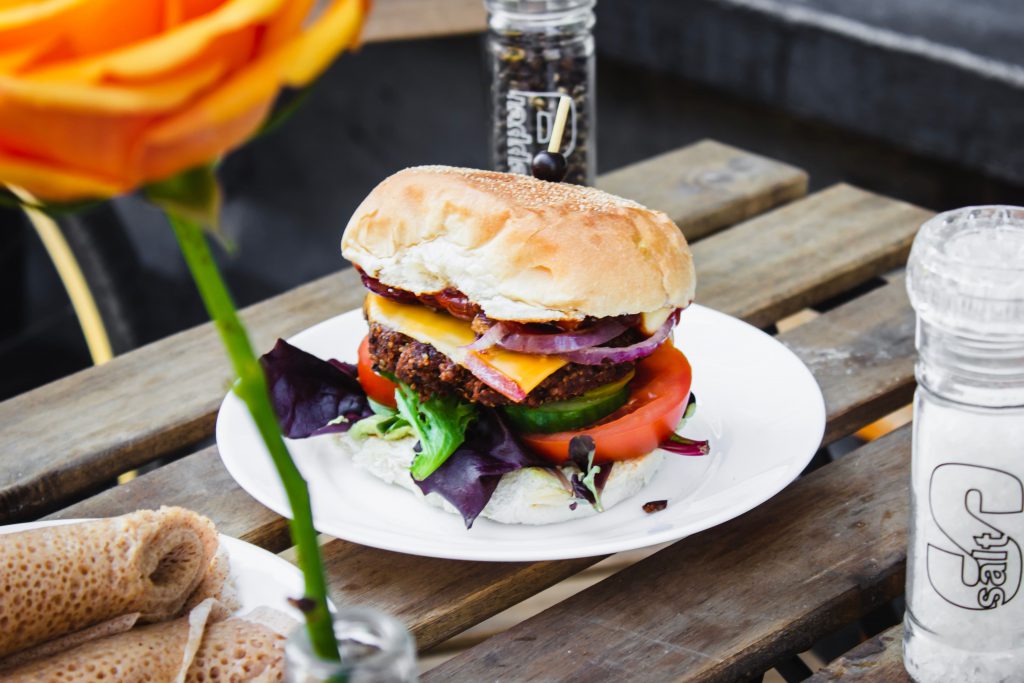 Summer is definitely on the way and there's no surer sign than the sun in the sky and the smell of a barbecue! Hosting a bbq party is one of the highlights of our year. To help you to get organised for your own back yard shindig, here are our top tips.
Pick a BBQ theme
If you want to go all out and impress your friends and family, a themed party is a great way to pull together food and décor for a snazzy affair. From All-American to the Exotic East, you can find all sorts of dips, marinades and snacks to jazz up your traditional burgers and sausages. Tie this in with flags, coloured paper plates and outfits and you're on to a winner!
Prep your food in advance
Of course the barbecuing part of a BBQ party is important, but you want to have some time with your guests too. Prepare as much as you can the night before so you can get to grillin' and chillin' with ease on the day of the party. Slice and marinade your meats and store them wrapped in clingfilm in the fridge overnight. Not only does this save you time, but the flavour will have more time to soak into the food, making it tastier than ever.
TOP TIP: If you're making kebabs, soak your wooden skewers overnight so that they don't dry out and catch fire as you're cooking.
Ask guests to bring side dishes 
This tip really comes in handy when it comes to larger barbecues. Ask your guests to bring side dishes and desserts. Don't feel like asking for side dishes is a burden, you've been working hard on the meaty mains and your guests will be happy to help. Most people love to show off their cooking skills with their prized potato salads or make sure that their favourite breadsticks and dips are on the table.
 Veggie barbecue food
Make sure there's something on offer for all of your guests by providing a mixture of meat and vegetarian barbecue options. Along with traditional marinated vegetable skewers, try something new like grilled avocado halves with hummus or barbecue baked sweet potatoes.  
 Make sure you have enough charcoal or gas
Who's been guilty of running out of charcoal before the burgers are cooked? Hands up with us! Whether you're cooking on gas or grilling with charcoal, make sure that you have enough to keep that fire burning. There's nothing worse than having to run down to your local petrol station midway through turning your kebabs.
Put up decorative garden lights
If your party is carrying on outside once the sun has gone down, make sure you have some form of outdoor lighting to add to the ambiance. Solar-powered fairy lights or lanterns with tea-lights add a magical glow to your back yard and can keep the party going in the garden rather than squashing everyone inside.
Keep drinks cool in a bucket of ice water
To save your guests traipsing back and forth through the kitchen (leaving muddy footprints in their wake!) keep drinks cool in a bucket of ice water. Head to your local hardware or DIY store to pick up a flexible tub and fill it with cold water, ice cubes and plenty of rock salt. The salt lowers the freezing point of the water so it gets colder and chills your drinks more effectively. It's science, baby!
Introduce some fun games
If you aren't too full from all the delicious food, some garden party games can bring the group together and make a really memorable event. Split into 2 teams and see which group can pass a balloon between their knees the fastest – no using your hands to cheat! You could also try marble fishing. Fill a small paddling pool or washing up bowl with water and drop some marbles in. See who can get the most out with their toes in 30 seconds.
With over 60 years of entertaining our players with the best bingo games, Mecca Bingo is one of the biggest online bingo brands in the UK. As a leading bingo operator, Mecca Bingo runs 86 bingo halls located across major towns and cities in the country. We offer a wide range of bingo games, casino slots, table games, online scratchcards, and more. Join the exciting action with the trusted online bingo site.