Do You Want To Probe A Pop Star?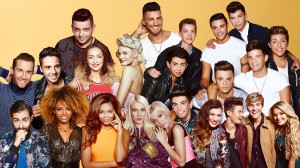 You know we love The X Factor, nearly as much as you do and that's why we're offering you the opportunity to get up close and personal with the contestants. Figuratively speaking, of course! For the next few weeks we'll be having a Mecca Moment with the contestants* as they leave the show. We'll be giving them a good grilling and trying to find out exactly what makes them tick. This is where you come in. We want you to ask the questions!
After each show we'll be asking you to send us your questions on Twitter. Simply use the hashtag #MeccaMoment so we can find it and we'll pose the best ones to the exiting contestant when we get our hands on them on the Monday. Then don't forget to come and check out their answers right here the very next day.
So whether you want to know what colour Stevi's lucky undies are or if Fleur has a brilliant party trick, now is your chance to find out!
*over 18s only