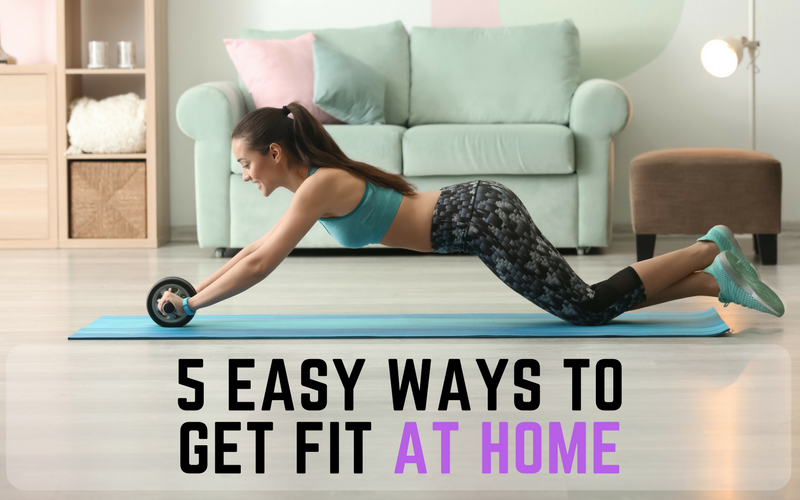 Gyms can be daunting places at the best of times. If it's not the jumble of intimidating machinery which turn you off, it's the hordes of sweaty gym-goers. if it's not the costly gym membership, it's how long it takes you to drive there in peak traffic. The list could go on.
And, while we're not looking to put you off joining a gym, a great way to get yourself toned with very little expense (and effort) spared is to bring your workout in-house! This is why, this Walk to Work Day (6th April) we're challenging you to get yourself active, DIY-style.
From HIIT exercises to full core workouts, there is so much you can achieve at home – and all in the time it takes for the kettle to boil!
With this fun and easy guide to getting fit at home, there's no reason to delay your fitness plan. For some mental exercise, why not try a game of bingo online? Mecca Bingo has a fun and interactive range of games from bingo, casino table games, to slots and so much more ways to keep you entertained.
Are you ready to feel amazing? See our five top tips for starting your at-home fitness routine.
Use your body weight
If you hate the idea of weights but still want a toned, taut body, there is another option: use your body weight. Get started with some leg exercises, such as lunges and wall squats, then, once you're warmed up, find a low-level seat and try some tricep dips, with some push-ups thrown in for good measure. To get inspired, take a look at these 12 push-up variations.
Get fit with HIIT
HIIT (also known as 'High Intensity Interval Training') is a short, intense, burst of physical activity which takes no more than 30 minutes. Best of all, when you're doing these at home you can make these as fun as you like, mixing in all your favourite combos. Just remember to go at your own pace and don't go too hard too quickly. If you're eager to see how it's done, take a look at these easy HIIT workouts.
Roll out the yoga mat
Got a busy day ahead of you? Try at-home yoga. With its renewing, relaxing properties, yoga allows you to unwind while you tone up! This is a great option for those who love to work out but struggle with fast-paced activities such as cardio or HIIT. Once you've got your yoga mat at the ready, it's time to pick your favourite yoga poses (there are tonnes for you to look over online). Repeat these poses in a sequence, gradually increasing the intensity with every repetition – you'll be a certified yogi in no time!
Go outside
Okay, so it's not strictly "at home", but a list of gym-free activities wouldn't be complete without mentioning the great outdoors. Whether you go for a peaceful jog or join friends for a circuit class in the park, there is a multitude of full-body exercises you can do outside. And, with spring on the way, there's no better time to get yourself out there! 
Call a buddy over
If you think at-home exercises sound isolating, don't worry – there are plenty of workouts which you and your friends can do together, too. Partner exercises such as medicine ball passes, plank reach-and-touch and partner rows are just some of the ways you and your besties can spend time together while still fitting in a sterling workout session! You'll not only have someone who you can share your progress with, but you'll also be inspired to work harder (a little healthy competition goes a long way) and learn new routines. It's a win-win!
How will you make a healthy change this Walk to Work Day? Let us know in the comments, below!