Best of British: Our Favourite Strawberry & Cream Recipes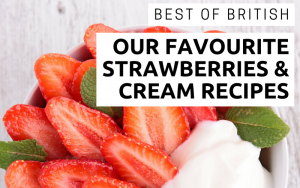 Wimbledon is finally here and while it is, of course, the biggest tennis tournament on the planet, there is much more to it than meets the eye. That's right – aside from the trophies and hilarious on-court grunting, Wimbledon is our chance to show the world why Britain is the best!
So, to celebrate all things British and, well, to give us something to scoff between matches, we've taken Wimbledon's most iconic treat – strawberries and cream – and put a unique (top)spin on it. With strawberry cheesecake "shots" and creamy Swiss rolls being just some of the mouth-watering recipes on our menu, it won't be long until you're the champion of summer-time puds.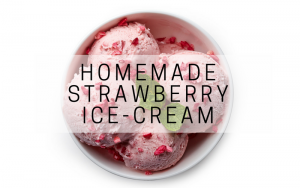 Strawberry ice-cream isn't just for kids, you know! Using fresh strawberries, double cream and whole milk, this deliciously rich and refreshing treat is great for sharing amongst friends, or for when the sun peeks out from behind the clouds. And don't worry if you don't have an ice-cream maker – you can use an electric beater to make your ice-cream, too!
Check out the recipe here.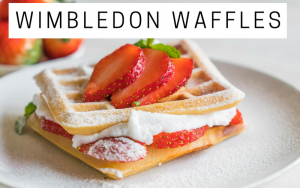 Creamy, fruity and oh-so fluffy, these waffles are the perfect snack for when you simply can't tear yourself away from the tennis. You needn't rush to the shops for your ingredients, either – as this recipe uses a basic batter mix, all you'll need to buy in fresh are your strawberries and double cream (but of course you knew that already!) Squeeze a little whipped cream on top for the ultimate waffle break(point).
Check out the recipe here.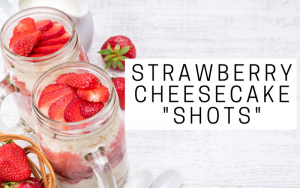 Love cheesecake but can't seem to stop scoffing? This recipe layers up your favourite dessert in pretty jars so you can enjoy "just enough" of your most beloved guilty pleasure. Using double cream, cream cheese AND white chocolate, this is a thick, rich, gooey cheesecake which your guests will be dying to get more of – just try not to eat it all before they come over. Oh – and you don't need to bake it, just layer up and tuck in!
Check out the recipe here.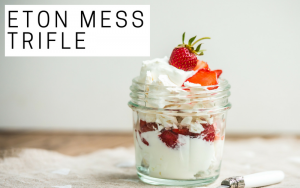 While strawberries and cream scream "Britishness", there is only one other dessert which takes the proverbial British biscuit, and that's Eton Mess. This yummy recipe smashes together crunchy meringue, strawberries, cream and layers it up just like a great British trifle. Don't have time to make your own meringue? Don't worry – just buy shop-bought meringues for the same great taste.
Check out the recipe here.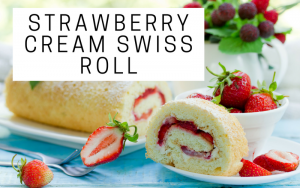 Few things tickle our taste buds quite like a creamy dreamy Swiss roll, packed with fresh strawberries and thick double cream.
A regular on GBBO, Swiss rolls are known for their super soft outer sponge, so you'll need to be patient when rolling into that spellbinding strawberry swirl. However, don't let a little challenge put you off – just take your time and you'll be impressing your friends with your Swiss roll skills in no time!
Check out the recipe here.
How will you celebrate the start of Wimbledon? Let us know in the comments, below.