Celebrate your missed birthdays this Summer
With everything that happened last year, most of us will have missed out on what should have been the best day of the year: your birthday! In fact, we recently asked you which missed events from 2020 you'd like back, and birthdays topped the list. We don't blame you, it's the one day of the year that's all about you and the chance to spend time with your loved ones – and we think you'll agree that Zoom parties don't quite cut it.

In light of this, we decided to make it up to everyone that missed their big day last year by throwing a big birthday bash in selected Meccas on July 10th. We gave people the chance to bring a friend for free, then we put on loads of special drinks offers and made sure the clubs were kitted out with plenty of decorations, balloons, party hats, stickers and banners.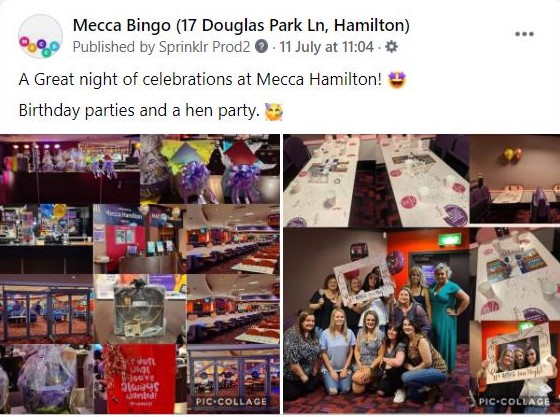 As you can see, our amazing Mecca customers enjoyed a fabulous evening of bingo games (of course), offers such as 2 drinks for £5 and plenty of birthday surprises to make sure it really was an event to remember.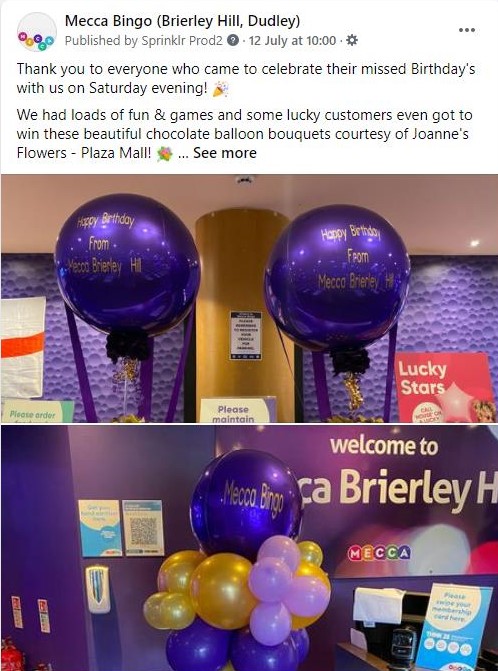 What a blast!
Missed out but think it sounds like a party you'd love to get involved in? Then you're in luck! We have another Missed Birthdays event on the 14th of August, so download the MyMecca app to sign up and bring a friend for free then head over to our social pages and let us know how you'd like to spend it. Remember to also give our social channels a follow if you're not already so that you never miss out on new offers, more exciting events and a few funny memes in between.
Download: https://mecca.bi/MyMeccaAppStore
Over 18's only. BeGambleAware.org Ts & Cs apply