Christmas money saving tips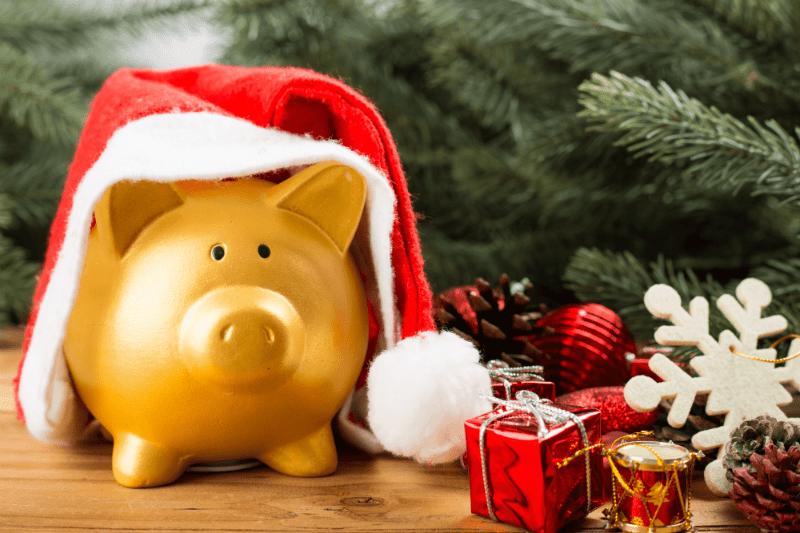 Christmas is a wonderful time of year, but with all the parties, presents and yummy food, the cost can quickly rise. We've put our heads together and have come up with the best money saving tips for Christmas. If you're looking to save money this year, there are lots of things you can do to help you stay on budget this Christmas and skip merrily into the New Year.
Make a list
Father Christmas makes a list and checks it twice – and so should you! The best tip for not going over budget at Christmas is to make a list – and stick to it! Write down the gifts you want to buy for each family member and assign them a budget. Plan your food shopping and make sure you don't buy more than you need. Going into a supermarket unprepared almost always results in overspending. All those £1 offers soon add up. There are some great tools on the internet that help you work out how much food you need in line with how many people you are cooking for. Search online for a 'portion planner'.
Shop on Black Friday
The next Black Friday is 23rd November 2018. Lots of online shopping sites are offering deals and discounts for the whole week around Black Friday. Decide what you want to buy and don't get sucked in by the other 'bargains'. While it's great that you can get some real bargains with Black Friday deals, spending the money you've saved on other things you don't really need is an easy trap to fall in to.
Suggest a Secret Santa
If you have a large group of friends, it can be pricey to treat them all. Suggest a Secret Santa and that way, everyone gets a lovely gift and your budget is less stretched. The Mecca Bingo Gift Box makes a great Secret Santa present! Inside, you'll find a £10 online bingo voucher, £5 to spend on slots online plus a £5 voucher to enjoy at a Mecca club along with a voucher for a lovely in-club main meal. The box also contains that all important dabber and some sweets to help you cope with those intense 1TG moments! The gift box costs £20 and is available to purchase from all Mecca clubs.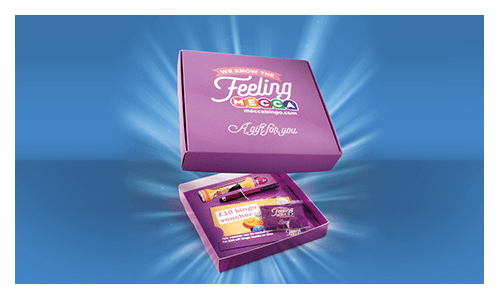 Sell anything you no longer need
From ankle-breaking shoes to dusty exercise bikes in the garage, we've all got something gathering dust that could be sold on to make some extra pennies. It's easier than ever to sell your unwanted things, with tonnes of free-to-use apps and social media sites acting as a marketplace. Snap pictures of your pre-loved items and let someone else give them a home.
Swap your supermarket
Budget supermarkets have risen in popularity over the years as savvy shoppers take advantage of the great quality offered by lesser known brands. The biggest savings to be made are on fruit and veg. When you're mashing your spuds with butter and milk and honey-glazing your parsnips – your diners won't know if you paid 30p or £3!
Collect change in a Christmas money box
Whether you start this in January or right now, a Christmas money box is a great way to give you some extra spends for the big day. Keep it somewhere obvious then at the end of every week, empty your purse, wallet or pockets of all the small change. As the old saying goes: "Look after the pennies and the pounds look after themselves!"
Homemade Christmas gifts
If you're handy in the kitchen – or can rope some small people in to helping you – bake home-made treats for friends and family. Lots of biscuits, fudge and jams will last if you store them properly. There are lots of simple recipes on the internet, just see what you've got in the cupboards and you're away. You can pick up rolls of cellophane wrap in most hobby and craft shops to wrap your goodies in. Make a parcel and tie it off with ribbon to create a thoughtful hand made present.
Shop after Christmas for next year
There are lots of bargains to be had in the sales – many of which start on Boxing Day. Stock up on discounted wrapping paper, Christmas cards and decorations to save yourself a fortune in 12 months. Set a reminder on your phone for 1st December that tells you what you've already bought – and where you've hidden it! This will stop you rebuying things that super-savvy past you has already got.
Swap wrapping paper for parcel paper
Christmas wrapping paper can be quite expensive and the cheaper varieties often tear before gifts even get under the tree. Make the switch to brown parcel paper and not only can you save yourself £££s, you'll help the environment too. You can get 6m of brown Kraft wrapping paper for as little as £1 and it's so easy to make it look pretty with string, ribbons and bows. If you're feeling particularly crafty, you can personalise it with ink stamps. Brown parcel paper is much easier to recycle than heavily printed, foil or glittery wrapping paper, so you'll be doing your bit for planet earth too.
Buy early and stock up
Buying everything in December can put a huge strain on your last pay packet before Christmas. To avoid going into the new year in the red, buy things that don't go off early. Set aside some space for your 'Christmas cupboard' and pick up long-lasting items like cranberry sauce, cream crackers, Christmas pudding and gravy granules in advance. Your favourite tipple likely won't go off so if you spot some offers on your weekly shop – stock up and save for the big day.
Remember – Christmas isn't about how much money you spend, it's about how much fun you have! Relax and enjoy the day. If it all gets too much, you can hide under the table and sign in to MeccaBingo.com. We'll be available over the whole festive period with slots, bingo and live casino games round the clock.