Emma Thompson Visits Mecca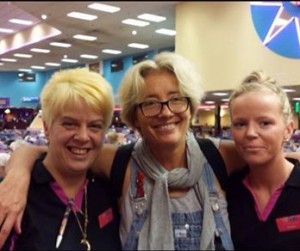 We had an exciting new player join us at Mecca Glasgow Quay on Saturday night in the shape of the lovely Emma Thompson!
She is currently filming in Glasgow and is playing a bingo fan so she popped along to our club to see what modern bingo was all about.
She was very impressed with our club and we told her that she's more than welcome to stop by for a quick game whenever she has some down time.
You're all clearly in good company, because A list, Oscar winners love Mecca too!