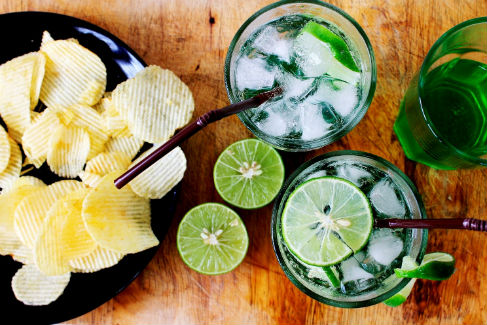 Don't get us wrong, we love a cheeky tipple, but with Alcohol Awareness Week running from 14th – 20th November, we thought it was time to celebrate the mocktail, too.
As well as saving you a bit of cash, mocktails are also a whole lot healthier than their alcoholic counterparts, and are the perfect addition to cosy nights in with friends.
Whether you're all watching a film, having a home-bingo night or catching up over food, you're sure to love these five moreish mocktail recipes.
Nojito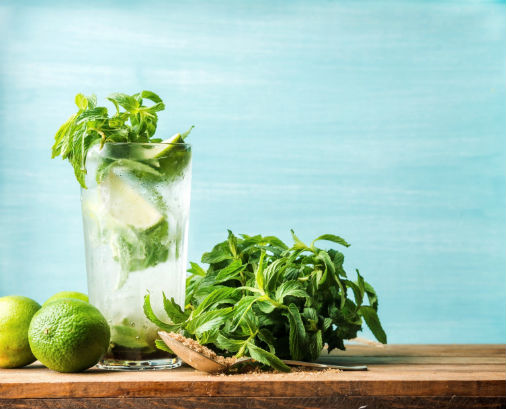 The mojito is one of the most famous cocktails gracing bar menus, but we think this non-alcoholic mojito is even more delicious!
Simply muddle six mint leaves in a tall glass, add 30ml apple juice, 20ml lime juice and 15ml elderflower cordial, and some crushed ice. Give it a good stir, top up the glass with about 40ml soda water, and add a sprig of mint to garnish. Yummy!
Virgin Sex on the Beach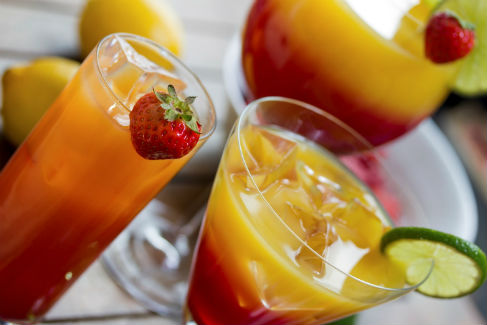 The fabulously fruity version of this strong cocktail gives you all the taste without the headache – perfect for Alcohol Awareness Week!
To make this Virgin Sex on the Beach mocktail, start by mixing together 60ml orange and 60ml cranberry juice. Next, add 30ml peach nectar and pour the mixture over ice. To finish, pour in the grenadine and garnish with either a pineapple wedge or orange slice (or both!)
Blackberry vanilla fizz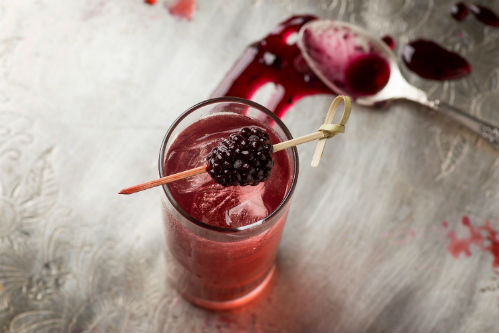 If you're searching for a scrumptious crowd-pleaser of a recipe, look no further than the blackberry vanilla fizz. Sweet vanilla and tart blackberries create a perfectly-balanced drink that everyone will love.
To make it, start by muddling blackberries in the bottom of a glass – or, if you're feeling fancy, a cocktail shaker! – with the juice of half a lemon, ¼ teaspoon of vanilla extract, ½ teaspoon honey and a splash of soda water. Work the mixture through a coffee filter to get rid of some of the bits, then transfer it to a cocktail glass filled with ice and top up with more soda water. Finally, garnish with fresh blackberries and mint leaves, and enjoy!
Naughty but nice margarita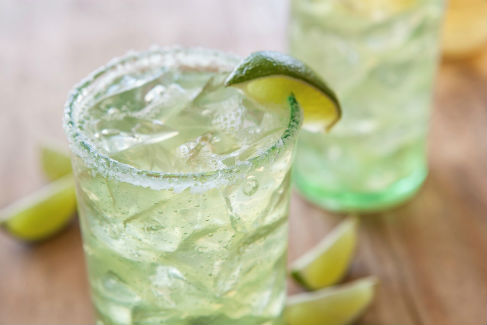 Everyone loves a margarita, and having an alcohol-free night in doesn't mean you have to miss out. Why not try this twist on a margarita, full of zesty fruits and that all-important sugar hit?
Mix 170ml frozen limeade, 85ml orange juice, 30ml lemon juice, 30ml lime juice and 2 teaspoons of fine sugar together in a jug. Stir until everything's combined, add the ice and stir again. Next, rub a lime wedge around the edge of your glasses before dipping the rim into sugar, and garnishing with a slice of lime. It's certainly got a bite!
Virgin Mary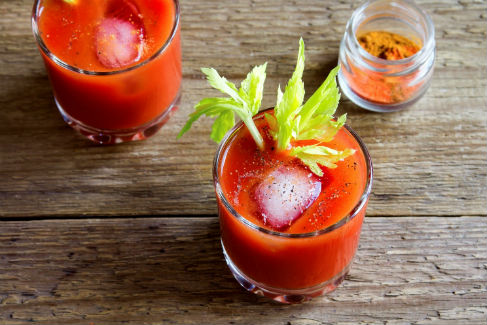 Traditionally drunk as a 'hair of the dog' hangover cure, the Bloody Mary is a unique cocktail with devoted fans. If you, too, love this unconventional cocktail, try your hand at this Virgin Mary recipe during your next big night in.
In a jug, mix together the following ingredients:
Six parts tomato juice
One part Worcestershire sauce
One part lemon juice
Three dashes hot sauce
One teaspoon horseradish
Pinch of celery salt
Pinch of ground black pepper
Next, fill a tall glass with ice and pour in the mixture before garnishing with a lemon wedge and stick of celery.
Will you be whipping up any of these tasty mocktails for your next big night in? Which can't you wait to try? Let us know using the comment box below.