How to look classy on a budget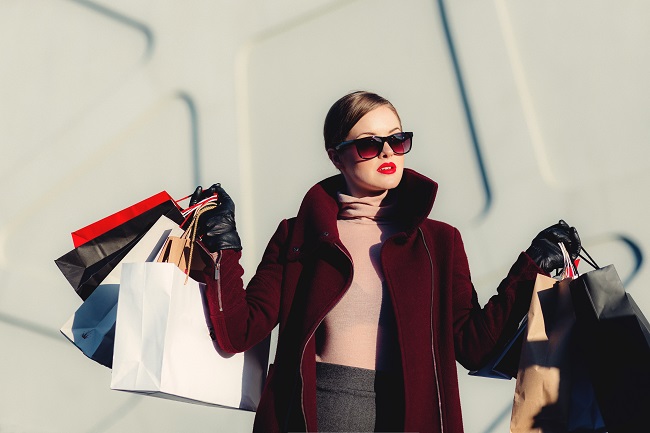 Keeping up with fashion trends can leave a serious hole in your purse, but you don't need to spend a lot to look a million dollars! From charity shop finds, to making the most of your makeup bag, here are our top 5 tips to be classy on a budget.
Raid the rails in charity shops
Buying second hand clothes is not only great for your bank balance, but it's great for the environment too. You can often find cheap stylish clothes in charity shops. From nearly-new party dresses to hardly worn designer jeans, you're sure to bag a bargain. Once you've washed and ironed something, nobody ever needs to know where it came from.
Spend on key pieces of clothing
With clothes stores and supermarkets offering tops for under £10 and jeans for less than £15, it can be tempting to go for quantity over quality when shopping for fashion on a budget. If you really want to look well put together, spend the most you can afford on the key pieces that you live in. Well-made dark jeans, boots and a blazer are wardrobe essentials that will complete your look and see you through most social occasions. We've got more tips on what to wear and what to do if you're visiting a Mecca Bingo club for the first time.
Change your accessories, not your wardrobe
You can transform your whole look on the cheap by switching up your accessories. Skinny jeans and a t-shirt can go from day to night really simply. Swap your flats for heels, pop on some bigger earrings and add a scarf with a bit of sparkle. Grab a clutch bag instead of your over shoulder one and you've gone from cool to classy in an instant!
Make the most of your makeup
We've all spent hours watching makeup tutorials on YouTube where celebrity products and high-end brands are flashed on screen. But you don't have to have a makeup kit the size of a builder's tool box to create a stylish look. Granny had it right when she'd use lipstick on her cheeks! Find a soft pink colour that gives life to your cheeks along with kissable lips. There are some dual use lip and cheek stains available from Boots.com. Don't forget the miracle product that is Vaseline. It gives a shine to lips, can be used to define your eyebrows and at the end of the day can remove waterproof mascara.
Celebrity locks on a budget
Visiting a professional salon can blow a huge hole in your budget. A cut and colour can cost over £60 – just think how many bingo games you could play for that! Make your own luxurious hair mask at home and get a celebrity shine that will make your hair look super luxurious. Blend together a ripe avocado, 120mls of coconut milk and 4 tablespoons of olive oil. Slather it all over freshly washed hair and let it sit for 30 – 60 mins. Rinse your hair with cool water and blow dry. Enjoy your new silky mane for less than a return bus ride into town!
Hopefully we've given you some inspiration on how to look great on a budget. Share your top tips for saving on Facebook now!