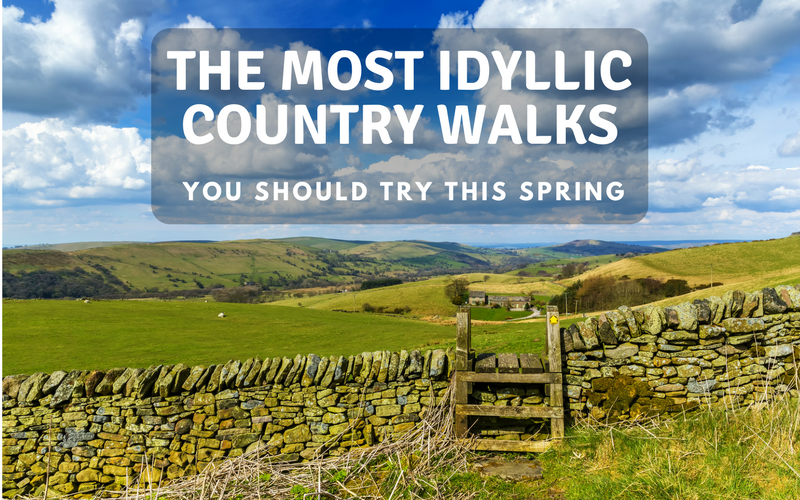 It's May and, while it may be a little damp outside, it is officially springtime. This means longer days, a break from the cold (fingers crossed!) and a chance to get back to nature. And few activities boast nature's best quite like a peaceful country walk.
There are huge swathes of pretty parks, peaks and plush gardens to explore across the UK, many of which have their own unique wildlife, historical landmarks and beauteous bodies of water. With some less than one hour away from our Mecca bingo clubs, the only question is: where to start?
Well, to sate your wanderlust, we've set our sights on the prettiest pockets of the UK to find you the best country walks. Take a look at our top picks, below!
Dinefwr Parkland, Carmarthenshire
Known for its diverse wildlife and stunning valley views, Dinefwr Park is one of the UK's most palatial walking haunts. The estate's natural flora and fauna are so extensive, in fact, that it is a National Nature Reserve – the only one to exist in Wales!
Naturally, this means you should expect to see some amazing local wildlife on your stroll around this 800-acre estate. Pay a visit to the new-born calves and fallow deer who gambol across the common, but not before popping in to see the badgers, otters and owls who hide away in the estate's nooks and crannies.
Amble along this three-mile route and you will also find some of Wales' finest landmarks. This includes Dinefwr Castle, a medieval fortification which overlooks the River Tywi, and a 17th-century mansion which was once owned by Welsh royalty.
Distance: 3 miles
Walking time: Under one hour
Boots, Gaiters and Vistas Walk, Fountains Abbey, Yorkshire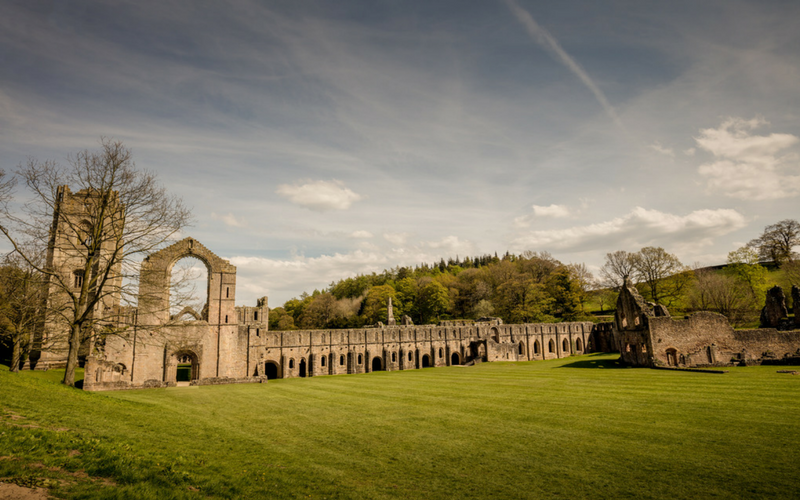 Mosey along the historic Fountains Abbey and Studley Royal estate to see some of Yorkshire's best-kept secrets. The estate's stunning landscaped garden sits aside a Jacobean mansion, Gothic church, Cistercian ruins (some of the largest in Europe) and medieval deer park.
While Fountain's Abbey commands the attention of ramblers throughout the year, spring is an especially excellent time to don your walking boots here. During the warmer months, this World Heritage Site's wildlife awakens, plant life comes into full bloom and the River Skell – which runs through the abbey – glistens prettily in the sunshine. There is truly nothing quite like it in the North East.
Distance: 5 miles
Walking time: Just over one hour
Portreath to Devoran (Tramway Trail), Cornwall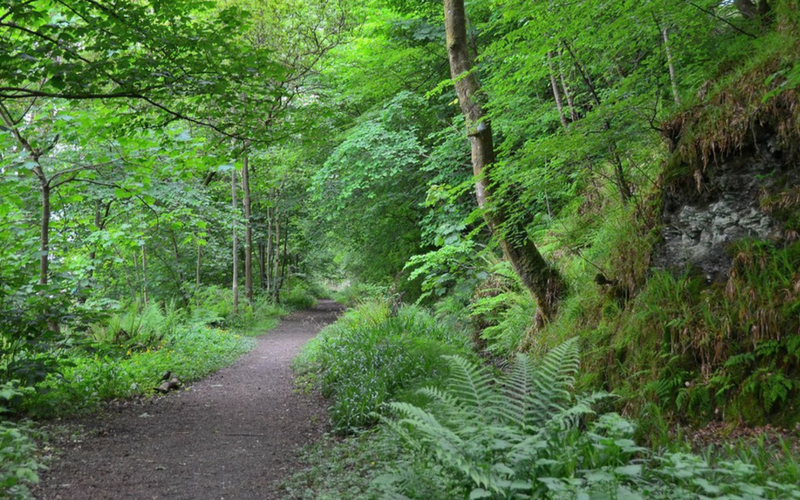 Bookended by two fishing villages, this is one of the most significant rambles in the country. The trail, for instance, is an ancient tramway which was built in 1815. In its previous life, it was the main thoroughfare for horses and carriages which were headed towards the capital. Today, however, it is a quiet 11-mile footpath which is practically free from traffic – ideal for walkers, cyclists and horse riders.
While much of this journey follows the old tramway, there is much to be discovered off the beaten track. After Redruth, for instance, there is a brief but beautiful diversion into Unity Wood; an ancient forest which was once recorded in the Doomsday book. Pretty as a picture-book and teeming history, this is a trek which ticks all the boxes.
Distance: 10.9 miles
Walking time: 3hrs 37mins
Morvich to Falls of Glomach, Ross-shire
Winding its way around the Scottish Highlands, this journey is a popular route for hikers and advanced ramblers. With its verdant scenery, iconic landmarks and challenging terrain, this is a trek which will – literally – take your breath away.
One of the best sights on this trek is Eilean Donan Castle. Sitting at the intersection of three lochs, this beautiful 13-century fortification sits on its own island, with a footbridge its main connection to the mainland.
Keep on trekking in a horseshoe shape around north-west Scotland and you will reach your final destination: the Falls of Glomach. With its 370ft drop, this is one of the highest waterfalls in Britain and is a sight which few get to see. No, really – it is so narrowly positioned that it is often hidden from view! However, once up-close you'll be dazzled by the natural beauty of this free-flowing spectacle.
Distance: 19.2 miles
Walking time: 6hrs 31mins (don't worry about doing it all in one go, there are tonnes of guesthouses to visit along the way!)
Which country walk will you visit this springtime? Let us know in the comments, below!