Our Mecca Players Start the New Year Right!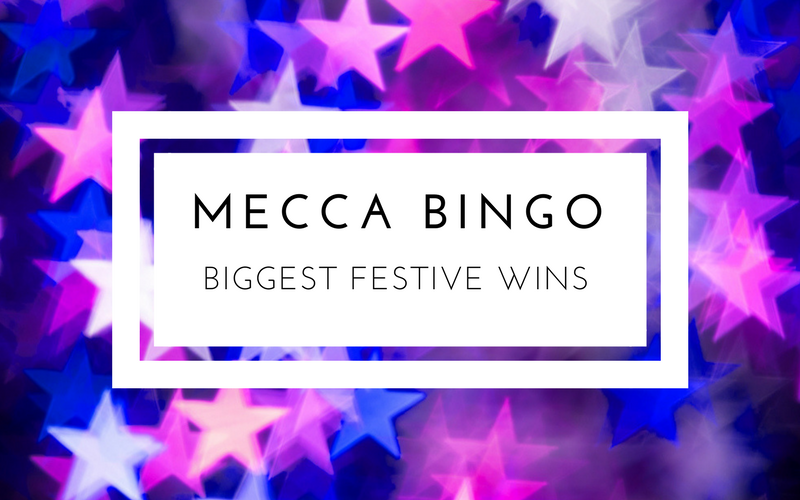 For many, the festive break is the ideal opportunity to enjoy some "me time", all before the mad rush of January.
For our customers, their "me time" is best spent in one of our fun online bingo rooms, playing either against the clock or with their online friends. And let's not kid ourselves, there are also lots of fantastic cash prizes up for grabs, too!
Best of all, it can happen to absolutely any player! Here are just a smattering of our customers who enjoyed collosal wins over the festive season…
Croydon
During a spontaneous New Year's Eve session in our 'Dancing Queen' online bingo room, one lucky player from Croydon "had the time of her life".
For the princely sum of a mere £1.44, this Mecca player won a whopping £10,468.27 – all for the price of a pint of milk and a paper! As an avid Mecca Bingo player, she found her fortune on the Mega Ball Booster game; one of our most popular games on the site.
Cambridgeshire
What would you do with £2.40? Perhaps you'd buy a coffee, or treat yourself to your favourite biscuits? But what if you were to spend it on a Mecca Bingo game and, in return, see £46,000 in your online wallet?
That's what Julie Connor did when she played over Christmas. Playing our popular Deal or No Deal bingo game, she made the perfect deal with the Banker and came out on top.
Bedford
Just like Julie, a lucky player from Bedford found her good fortune with a punt of just £2.40. The outcome? A whopping £46,832.31! She got her chance when playing her favourite online game, the Escalator Jackpot in the Deal or No Deal bingo room. She has been a member of Mecca at her local Bedford bingo club for more than six years and, after winning several hundred pound jackpots, found her biggest yet. Let's hope this isn't the last!
Lowestoft
We have a feeling the January Blues don't exist in Jade Payne's home this year. That's because she has already smashed Mecca Bingo records by winning one of our biggest festive pay-outs ever!
During the busy festive season, Jade logged on for some leisure time before getting stuck into the festivities. Little did she know this would turn into a whole pile of cash when she started playing our Scratch 4 Diamonds game online. From a £10 stake, Jade managed to scoop a mind-boggling £250,000 – and all from the comfort of her own home!
With her quarter-of-a-million jackpot, she hopes to put her winnings towards a new home, car and gifts for her two children. She has also given her brother money towards a deposit for his new home. Congratulations all round, we say!
And these weren't our only festive winners: we dished out more than £324,000 worth of prize money to another 5,000+ bingo players during the Christmas period.
So, now you know what's up for grabs, what are you waiting for? It's all to play for here on MeccaBingo.com. Good luck!