Places to Visit in Chester This Bank Holiday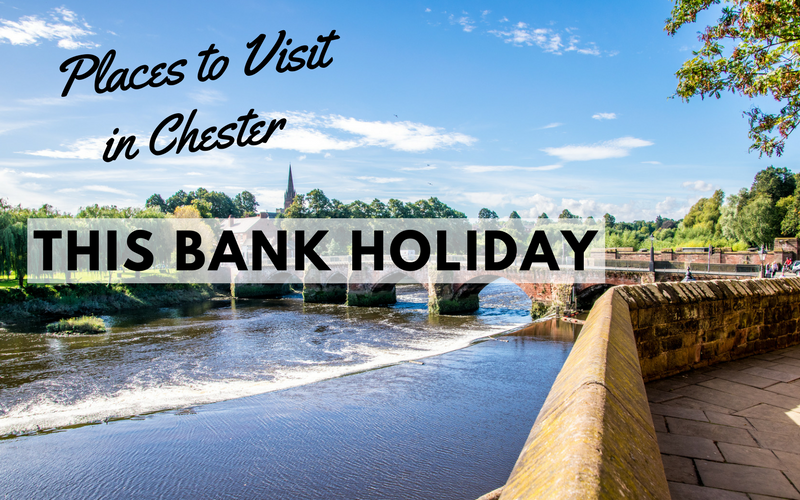 If you are yet to plan your Bank Holiday getaway, don't worry – we've got you covered.
While there is a whole slew of awesome areas to explore across England's green and pleasant land, one of our favourites has to be Chester. With its unique architecture, swathes of flowing rivers and postcard-perfect villages, it's the perfect location for a four-day weekend. Best of all, our Chester bingo hall is based in the heart of the city, so you can pop in and out whenever takes your fancy!
So, with so much to do in Chester, where do you start? Just take a look at our list, below, for some bank holiday inspiration.
Bottega
Based on Tarporley's bustling high street, Bottega is a mecca for fashion lovers. And, while the vintage pieces might come with a hefty price tag, it's certainly worth visiting if you're interested in statement pieces of years past; we're talking retro khaki trousers from the 90s, to velour sweaters of the 70s – name your era, it's all here!
As a world-renowned fashion company, Bottega can also be found in up-market Shrewsbury, as well as Grenada and Barbados in the Caribbean. And if that's not enough to persuade you, Bottega was named one of Vogue's top 100 UK stores in 2012!
Distance from Mecca Bingo Chester: approximately 30 minutes' drive.
Mad Hatters Bou-tea-que
Mad Hatter's, Bridge At Row East, #Chester. Lovely inside as well as out! @MadHattersTRoom pic.twitter.com/VdngGDRg0N

— WalkingToursChester (@ChesterTours) May 6, 2017
Want whimsy this bank holiday? Head straight for The Mad Hatters Bou-tea-que. Styled on Lewis Caroll's psychedelic story of a grinning cat (a "Cheshire" cat no less) and a time-conscious rabbit, this boutique café is essential for fans of Alice in Wonderland.
Here you will find an experimental menu, brimming with everything from boulder-sized Rocky Road desserts to "doorstop" toast. Not only is it quirky, it is also top quality. Just a few years ago this quaint tea room was voted one of the UK's top 60 bakeries, which later saw them featured on ITV's Britain's Best Bakery!
Distance from Mecca Bingo Chester: approximately 7 minutes' drive.
Chester Boat Tour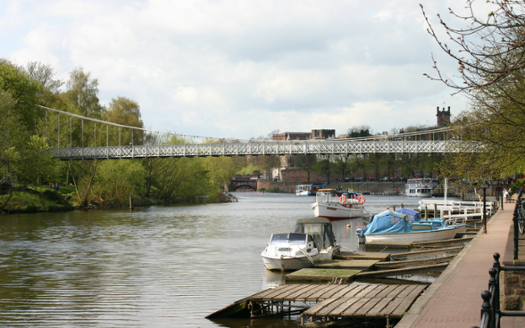 Easter bank holidays are made for spending time outdoors. And there are few better ways to enjoy the springtime sights than on a Chester Boat Tour.
Cruising along the River Dee (the river which partially borders Wales and England), travellers are treated to sensational views of Eaton Estate (the home of the Duke and Duchess of Westminster). You will also have the opportunity to see the region's local wildlife; cormorants and kingfishers are often spotted weaving in and out of the riverside flora.
Visitors looking for something a little more up-tempo should try the themed cruises. With options such as Vintage Afternoon Tea and Party Nights Afloat, it's easy to find a cruise which ticks all the boxes.
Distance from Mecca Bingo Chester: approximately 10 minutes' drive.
The Suburbs
A cool neighbourhood cocktail bar in the centre of Chester town centre, The Suburbs is the ideal outpost before a night at Mecca Bingo. Centrally located with a boutique-feel, The Suburbs offers a taste of New York's Upper East Side in a homely environment.
Watch the mixologists work their magic as they shake up concoctions from the bar's comprehensive cocktail list. In a similar fashion to the aforementioned Mad Hatters Bou-tea-que, you can expect delightful add-ons, such as bubblegum foam and caramelised apple, but not before picking your favourite ingeniously titled tipple.
Distance to Mecca Bingo Chester: approximately 10 minutes' drive.
Where will you visit this Bank Holiday? Let us know where you're spending the long weekend, in the comments, below! Find more information about our Mecca Bingo Chester club, here.