Rank Cares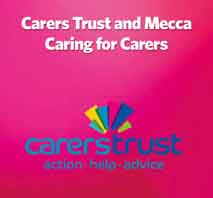 The Rank Group Plc, with all 97 Mecca clubs and 55 Grosvenor Casinos across the UK participating, raised over £100 000 on launch night of its new partnership with Carers Trust.
Coronation Street actor Antony Cotton was first to strike the gong by hitting a giant heart-shaped piñata, as customers and employees in Mecca clubs and Grosvenor casinos participated in a whole range of fundraising events ranging from raffles, lucky dips and karaoke to a variety of competitions and other interactive events.
The 14th February event marked the start of a new partnership between Rank Group and Carers Trust. Not only will Rank be raising much needed funds for the charity but employees will also be going the extra mile by offering their time as volunteers to local centres and schemes.
Commenting on the partnership Antony Cotton said: "I am delighted to be here to launch the new partnership between The Rank Group and Carers Trust. I know that caring for someone 24/7 can be really hard, tiring and draining and cause financial hardship. It is really good to hear that the money raised will be given out locally in grants to help unpaid carers take breaks and purchase equipment that will help to make a difference in their everyday lives."
Thea Stein, Chief Executive of Carers Trust, said: "There are around seven million unpaid carers in the UK who could easily go unnoticed and unsupported. But the time and effort that employees at Rank have pledged to give will make a huge difference to carers' lives and the people they care for."
Ian Burke, Chairman of The Rank Group Plc, said: "It's very important for us to be at the very heart of the local communities in which we operate. Working with Carers Trust will give us the chance to help some of the millions of people who dedicate their lives to caring for family or friends."
Anyone who cares, unpaid, for a friend or family member who could not cope without their support, is a carer. Three out of five people will be carers at some stage in their lives, underpinning the importance of helping those who dedicate their lives to caring for another.