Fun things to do on a Friday night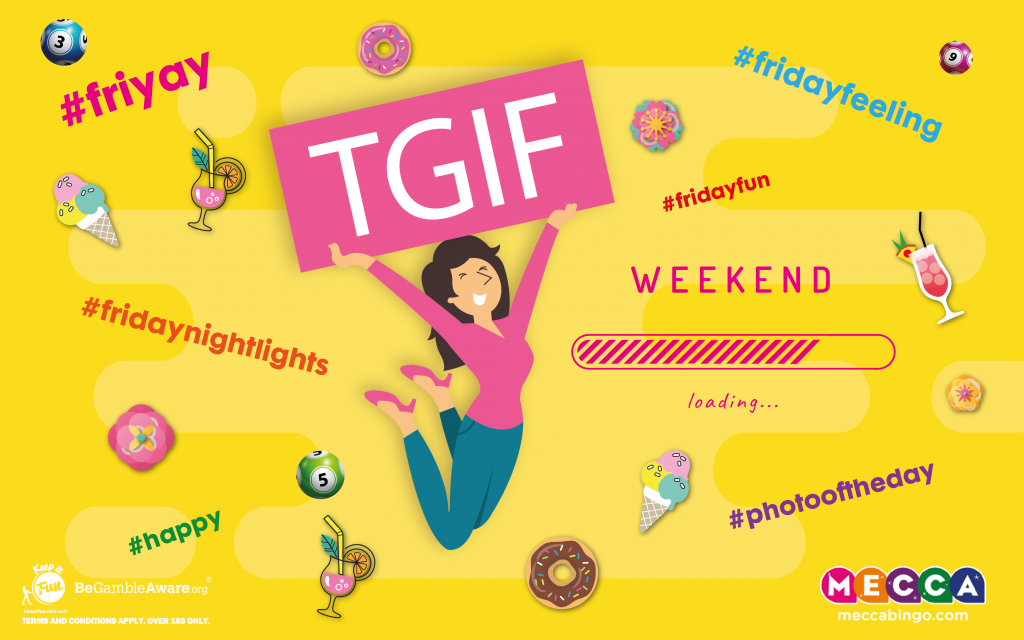 Wondering what to do with your Friday night? We've got some great ideas that you might want to try if you have no plans this weekend. Whether you want to stay in or go out, hang out with friends or enjoy some 'you' time, we've got it covered!
Binge watch a series on Netflix
If your friends or colleagues are always talking about a series that you haven't found the time to get into, block off Friday night for a TV marathon. Form The Good Wife to House of Cards, Orange is the New Black to Line of Duty, there's plenty to get your teeth into on Netflix.
Get ready with your besties and have girls' night out
Invite your BFFs over for an old-fashioned getting ready party! Sometimes, the most fun part of the night is putting on your makeup and trying on outfits. Put some of your favourite music on, open a bottle of fizz and spend some quality time with your besties before dancing the night away on a girls' night out.
 Have a swishing party and swap clothes with your friends
If you and your friends are around the same dress size, a swishing party is a great idea. The idea is that you all clear out your wardrobes and bring the clothes, shoes and handbags that you no longer wear to swap or giveaway. You might fall in love with your friend's unloved party dress or find a new home for those shoes that have been under your bed since your sister's wedding in 2015!
 Go stargazing – even in the city 
Ever wondered if there's something out there?! You don't have to be on the lookout for UFOs to enjoy stargazing. Staring at the night sky can be really relaxing and help you to de-stress after a hard week. You don't have to go into the desert to spot a shooting star either! The Natural History museum has some great tips on stargazing from a city or town. The key is to find a spot away from as much artificial light as possible and to give your eyes enough time to adjust to the dark.
 Go Bowling
Grab your friends or family and head to your local bowling alley. Relive your childhood as you try your best to knock down as many pins as possible. You could spice it up by running little competitions within the group. For example, the first person to get a strike has to do 5 press ups! You can make a whole night of it with food, drinks and amusements at AMF Bowling.
Volunteer with a local charity
Sometimes, the most precious thing you can give is time. If you don't have any plans for the weekend, have a look at Do-it.org where you can find out which charities are looking for support locally. Giving something back to the community is a great way to spend your free time. Mecca Bingo supports Carers Trust. We have charity bingo games every Sunday where 50% of all profits go to our charity partner.
Organise your life on Pinterest
If you haven't already got a Pinterest account – do it! It's quick and easy to sign up and the fab app is easy to use on any device. From weekly meal plans and recipes, to crafting activities and home décor ideas, you can group all your favourite things from the internet into 'boards'. Spend your Friday night getting organised so that all your ideas are in one place.
Pamper yourself from head to toe
Busy week? An early night could be the best thing for you! Get your favourite snacks in, find your comfiest pyjamas and spend Friday night pampering yourself from head to toe. You can make your own nourishing face mask and while that's soaking in, get to work on your hands and feet. You'll feel like a new person with freshly cut, filed and polished nails on your fingers and toes.
Visit a Mecca Bingo club with your friends
Looking for some big laughs, great value food and drink and lots of chances to win cash prizes? Head over to your local Mecca Bingo club! Our Friday night sessions are packed with exciting games which could see you kicking off the weekend as a big winner. If you and your friends aren't already members, you can sign up on the evening before you play, or join online beforehand.
Have an online bingo party at home
Ready for your comfies but not ready for bed? Why not have an online bingo party at home? Invite some friends over and order a pizza then sign in to Meccabingo.com. You can all buy tickets for the same games or spice it up and take a different room each to see where lady luck hits first. You could even share your winnings so that if somebody wins, everybody wins!