The biggest paying online slots that nobody else will tell you about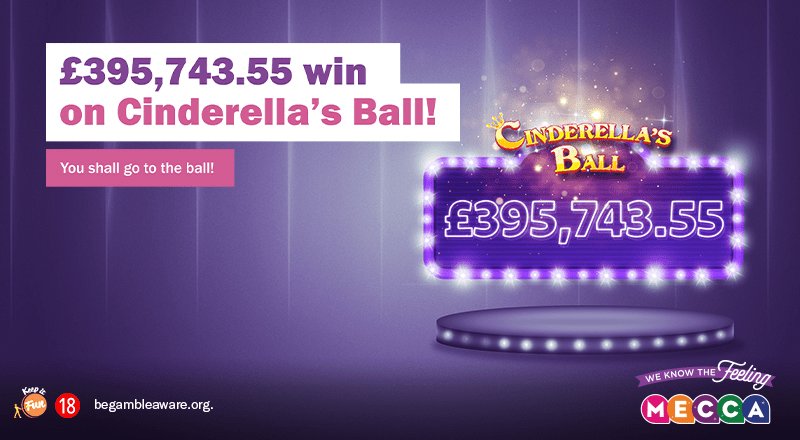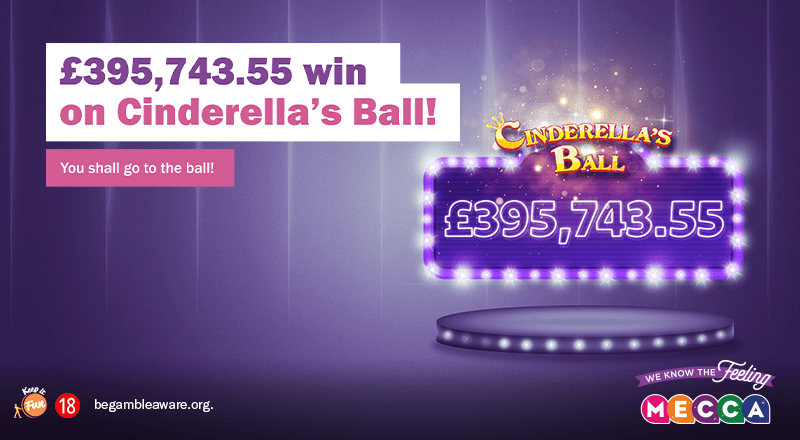 If you're looking to play online slots, Mecca has an incredible selection of jackpot games that pay out more than we'd care to admit! Our lucky winners have skipped away with over £6,270,000 in 2018 and 2019.
We've even had an odds-defying double jackpot winner on Cleopatra Megajackpots. While other places might want to keep these high-paying games under wraps, we prefer to celebrate with you – so here are our biggest paying slots of the last two years.
Big slot wins in 2019
Our online players have scooped over £2,000,000 in jackpot slot wins. There is still plenty left to play for…and lightning can strike twice!!
£596,543.30 – Cleopatra Megajackpots – 23rd October 2019
£552,675.69 – Cleopatra Megajackpots – 2nd November 2019
You probably won't believe this (and neither did we, at first!) but one lucky player actually won 2 jackpots in the space of 10 days on the same game. We caught up with Sapphy68 to see how she's going to enjoy her winnings.
Mecca: Congratulations! We're delighted that you've joined our hundreds of winners this month. We'd love it if you would share you story and any plans you have for the winnings.
Sapphy68: Thank you! I'm still in shock. I've always played the Cleopatra slot online, but this is the first time I've played Cleopatra Megajackpots. I'd just won £6,000 so didn't think I was going to win anything else.
M: How do you feel about the jackpot wins?
S: Shocked! But I also feel like it was meant to be. My big plan now is to pay for IVF for my daughter, so they can hopefully have another baby. I've also bought a beautiful modern wood cabin overlooking a river and I'm going to buy my dad's council house. I'm also going to give my 2 children some cash to help them along.
M: Out of the 400+ slots you can play at Mecca, which is your favourite?
S: I like Fluffy Favourites and Cleopatra.
What an incredible result! We hope that Sapphy68 enjoys every penny of her £1,000,000 slots win.

£391,232.67 – Mystic Wheel – 8th September
Starting their Celtic adventure with £20, the Mystic Wheel online winner turned their stake into over £390k. While this simple 5-reel slot only has one feature round, we can hand-on-heart say that it's worth waiting for.
£383,080.84 – Reel King Potty King Pot Edition – 26th July 2019
This top online slot awards some reel royal prizes with the Reel King feature crowning one particularly lucky player with over £383k. With 4 progressive pots to be won, the Reel King Potty online slot is a huge hit with new and experienced players alike.
£62,155.15 – Bouncy Balls – 2nd October 2019
The Bouncy Balls slot is a huge hit with bingo players as it can be played straight from the bingo lobby.The progressive jackpot will drop when 8 or more Fireball symbols are matched consecutively in a horizonal or vertical line.
£62,081.28 – Mega Moolah – 4th February
Living up to its name, the Mega Moolah slot paid out over £62k from a £2 stake! There are 4 progressive jackpots within the game and they can drop at any time. If you like wild animals and even wilder wins, you'll love this game.
2018 slots payouts
Our top 5 jackpot slots payouts totalled a staggering £4.2m in 2018!
£1,641,298.86 – Mighty Tusk – 31st July 2018
One lucky player had a herd of cash stampeding into their account when they played Mighty Tusk online! This fantastic Mecca Originals slots paid out the biggest single win of the year. Better still, this elephantic sum was achieved with a 40p stake.
£1,177,151.69 – Cinderella's Ball – 16th July 2018
Who needs Prince Charming when you've got sparkling slots with payouts like this?! With a stake of just £1, one lucky Mecca member didn't just go to the ball, they bought the palace it was held in! We'd love to make more fairy tales come true so why not have a go and play Cinderella's Ball?
£708,884.80 – Winnings of Oz – 22nd August 2018
Somewhere over the rainbow, there's a very happy player who followed the yellow brick road with a £2.50 stake and found over £700k at the end of it! Winnings of Oz is a charming slot based on the classic story. Its ruby-slippers-worthy progressive jackpot can be won in one of 2 bonus rounds.
£395,743.55 – Cinderella's Ball – 12th November 2018
More than a one dance, a Mecca winner scooped £396k on the Cinderella's Ball slot. With close to £400k in the bank, this lucky winner can buy all the glass slippers they want with the prize from their £1 stake.
£301,341.09 – Reel King Potty King Pot Edition – 28th October 2018
This potty slotty paid out another jackpot of over £300k in 2018!
So, if this rundown of our highest paying slot games has got you itching to spin, dive right in to our complete selection of online slots and games.
Not sure where to start? Check out our guide on how to play online slots.
Good luck!